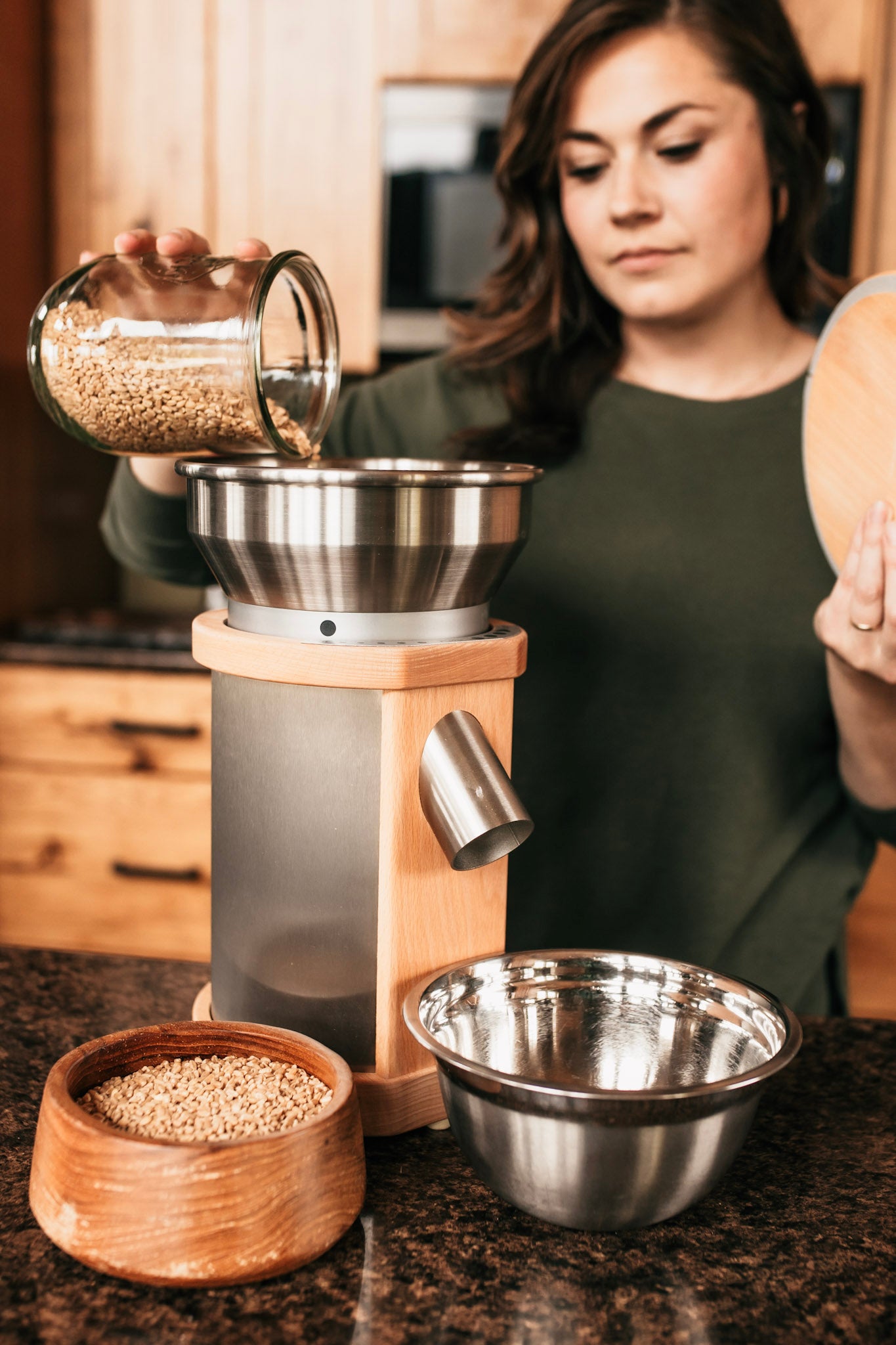 OUR STORY
It's no secret that many of the foods we see on the store shelves today are very different from what we would get directly from the farm. 
​Having grown up on a farm myself, the value of wholesome, homemade and homegrown foods was always something I was aware of. But it wasn't until we were dealing with health concerns and food sensitivities in our own children, that we really started looking into what specifically those alternatives were, and the impact they had on our health.
​We started making the switch to living a more natural, sustainable lifestyle in 2012. We swapped out a lot of our household products, started using homemade skincare, eating whole foods as much as possible and little by little, started seeing and experiencing incredible results both for ourselves, and our kids!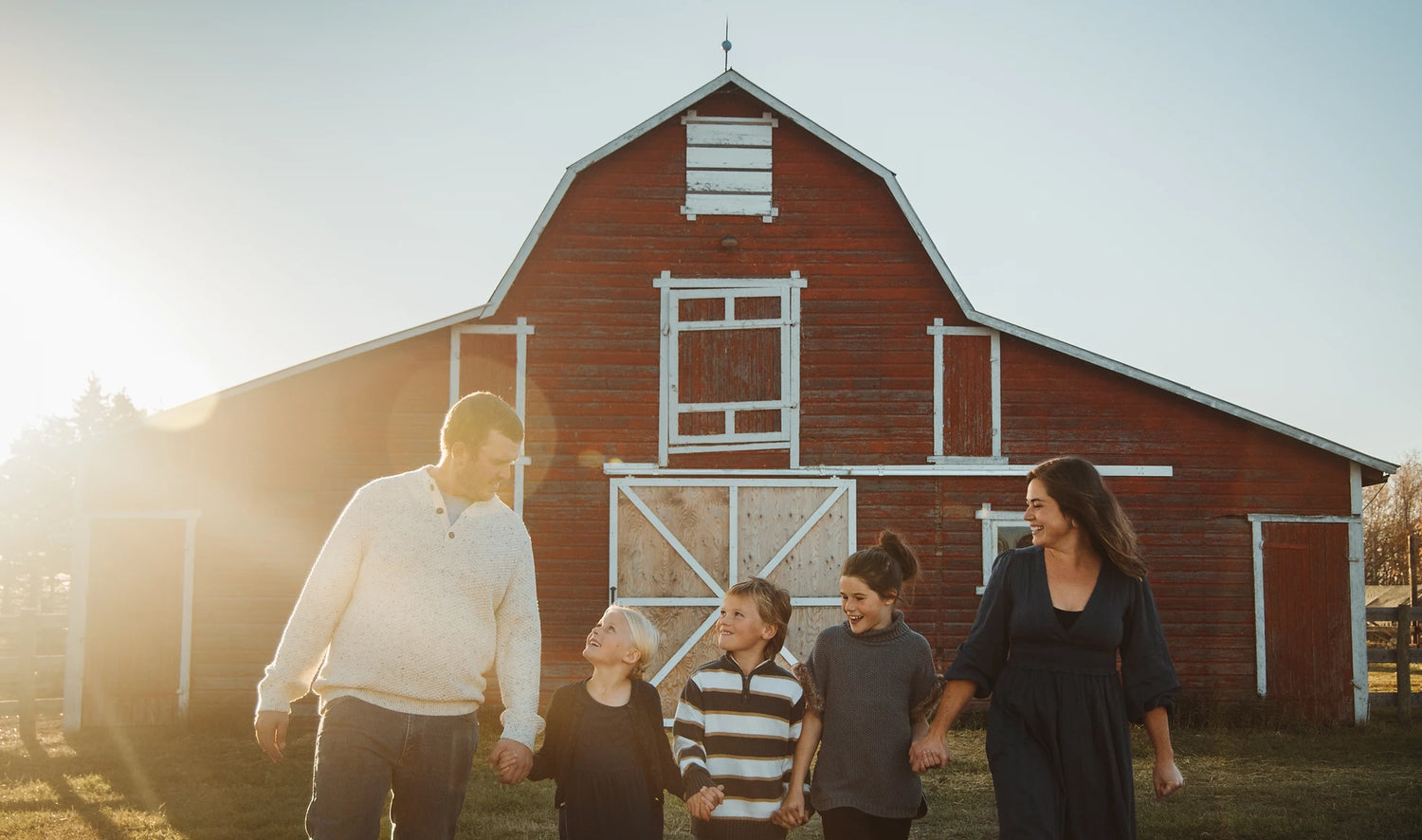 In 2017, we moved out near my family's grain farm, onto a 100 year old homestead. And while it's been a significant amount of work to bring it back to life, it's been the biggest blessings as we can now appreciate an abundance of whole foods from our big beautiful garden, chickens, turkeys, pigs, cows, and of course, our milk cow, Annabelle.
​When we moved, my grandmother had also given me her grain mill, so that I could mill my own flour with the grain grown on the farm. And it wasn't long after receiving that, that I realized; this was the missing piece. 
​Whole grains, stone milled and baked fresh are in a league all of their own. Our bodies are able to digest them differently and the flavor is absolutely  unparalleled. With so much misinformation about grains, I want to share what we've found, in the hopes that maybe, it's your missing piece too.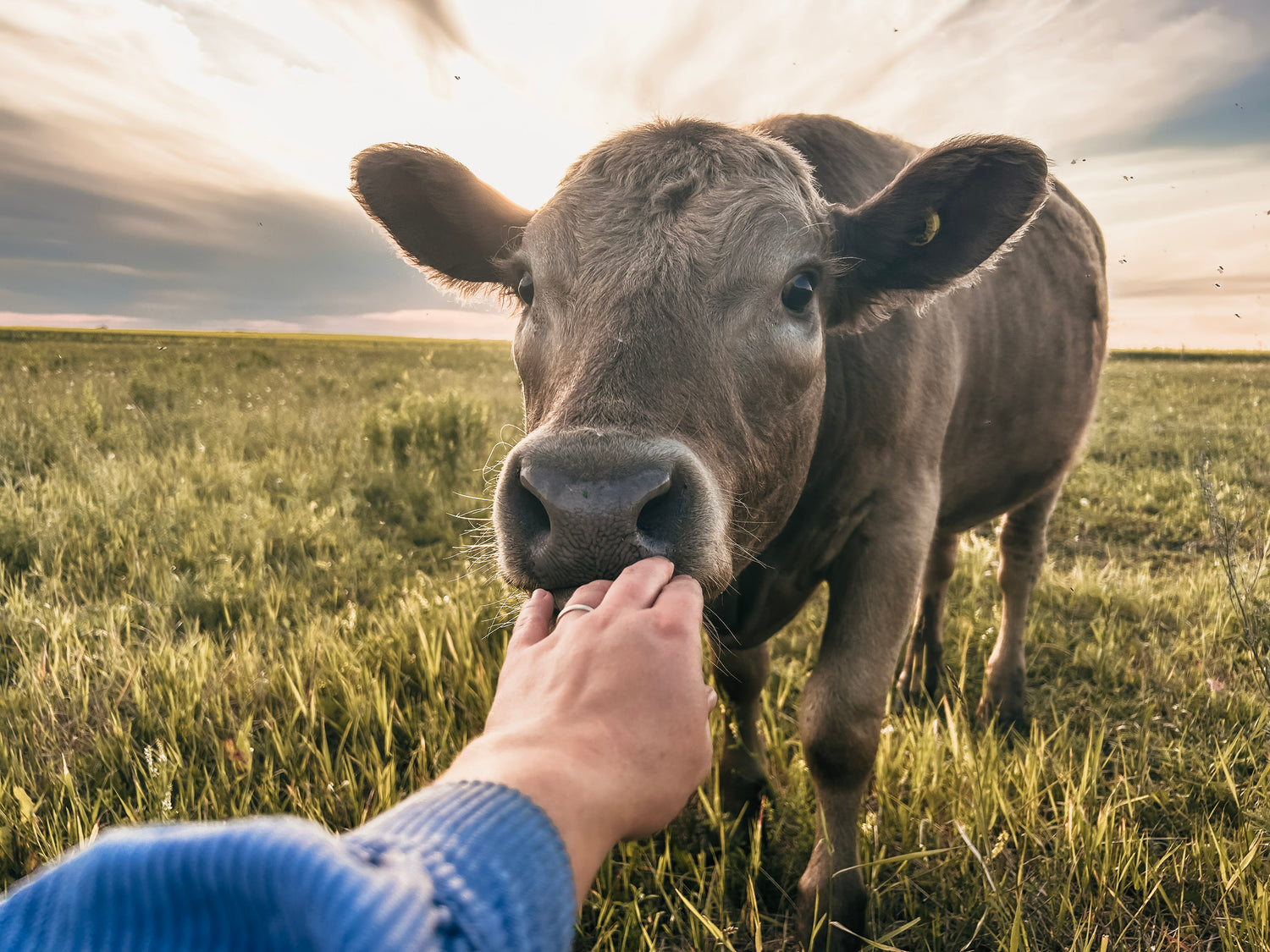 FARMING PRACTICES
As we continue farming both on our own homestead as well as with the family grain farm, we are learning more and more how important it is work with nature, both for our own health in the foods we consume, as well as for the health of our soils.
On our homestead, we've adopted many regenerative, permaculture related practices. Things like rotational grazing for our poultry, cows and even the pigs allows for natural feeding preferences, as well as natural soil benefit with rooting, scratching, and of course, manure compost.
We use both rotational and companion planting in the garden, collect and utilize rainwater, and opt out of any synthetic sprays unless absolutely necessary.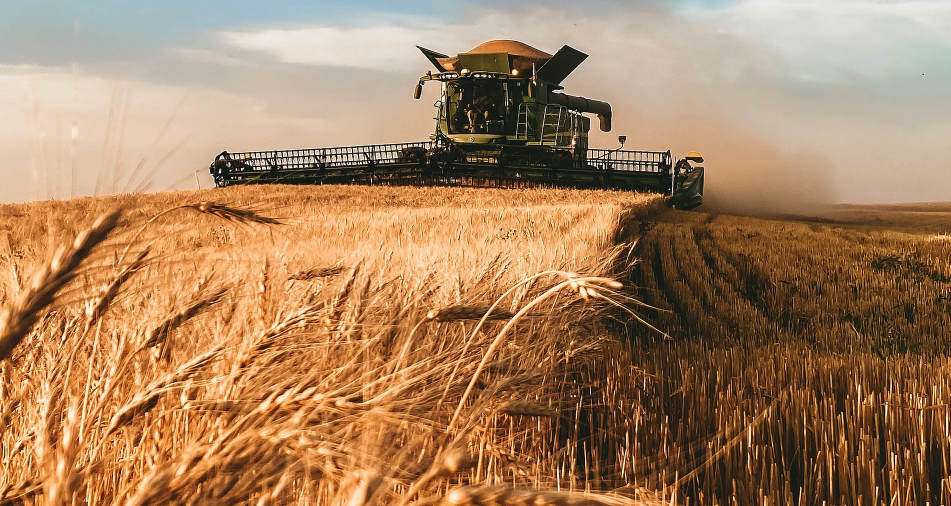 On the grain farm however, a slightly different approach is needed.
The purpose of the farm is to primarily provide clean seed for other farmers and because of this, extra care must be taken to avoid contamination from weed seeds (which are often in manure/compost), or unwanted grains (intercropping multiple varieties).
Because of this, we are limited to how regenerative we can be within the operation. We are a conventional farm by nature, using synthetic fertilizers, fungicides, and herbicide where needed. However we integrate regenerative practices where we're able, using low till machinery, topical fertilizer application, and the biggest benefit, is that we do not desiccate (chemically kill the crop for harvest).
There is no glyphosate sprayed on our cereal crops.
Reach out to us